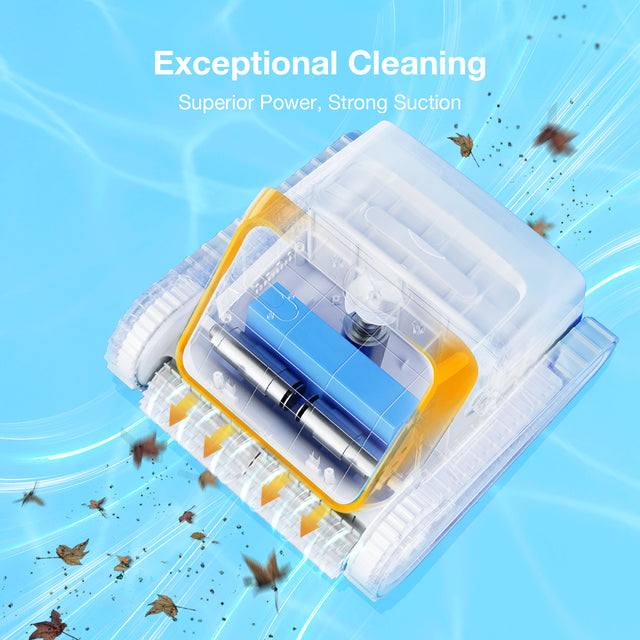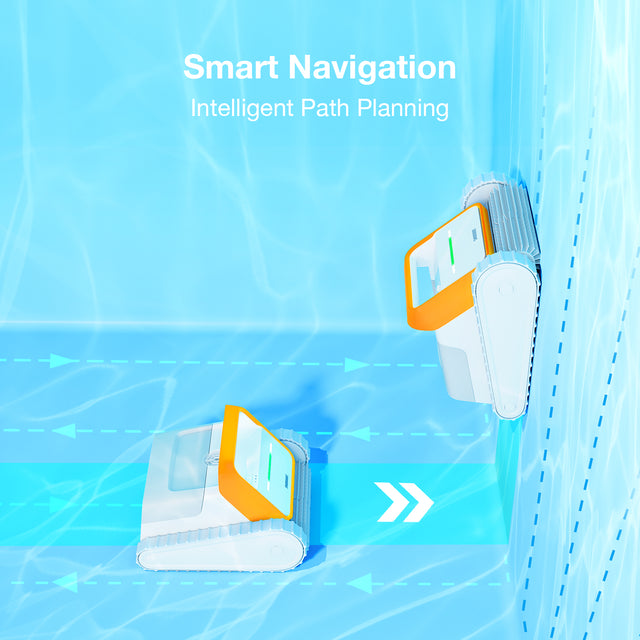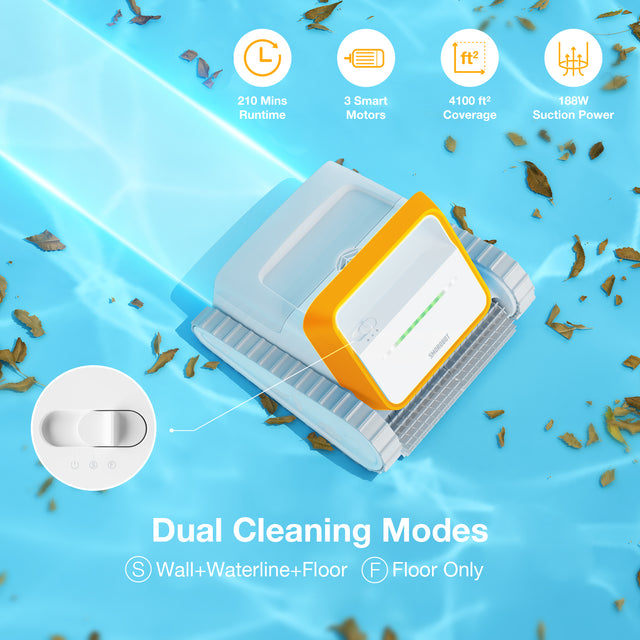 by SMOROBOT
SMOROBOT Tank X11-2023 Cordless Robotic Pool Cleaner
AUTOMATIC CORDLESS POOL CLEANER: Just turn it on, place the cordless pool vacuum cleaner in the pool and it will start cleaning until the job is done. Requiring very little user direction, this robotic pool cleaning vacuum is a true set-and-forget robot, suitable for all shapes of inground pools.
EXCEPTIONAL CLEANING PERFORMANCE: Strong power comes from a 10000mAh high-performance battery, 188W suction power and triple smart motors. The wheels of this pool cleaning robot are equipped with scrubbing brushes which can separate adhering dirt and debris from surfaces for easy pick-up. This cordless pool vacuum cleaner boasts over 210 minutes of runtime per charge and can cover up to 4100 sq ft.
EXCELLENT WALL CLIMBING ROBOT: This robot pool cleaner featuring ultra-scrubbing brush wheel drive system, tank track chassis and 188W water pump can easily climb up/down smooth surfaces and do a thorough cleaning job all around the pool, including floor, walls and waterline. This wall climbing robotic pool cleaner can efficiently scrub away organic stains stuck on the walls and waterline, and easily pick up fallen leaves, grit, hair, and algae on the floor.
SMART NAVIGATION & SELF-PARKING: The advanced algorithm allows you to carry out true intelligent path planning in the pool. Compared with traditional random routing, this pool cleaning robot can clean a larger area in the same amount of time. A fast charge ( 3.5 hours ) for

210

minutes of autonomy, which covers up to

4100

sq ft. For easy retrieval, the Tank X11 pool robot parks near the pool wall when its battery is low or after completing a cleaning cycle.
DUAL CLEANING MODES: S mode for a thorough cleaning, including floor, walls and waterline. F mode only cleans the pool floor, great for quick cleaning. Just choose the mode as you need!
GUARANTEED EXTRAORDINARY AFTER-SALES SERVICES: All SMOROBOT cordless robotic pool cleaners are covered by a 24-month warranty period for manufacturing defects, wear and tear, and damage due to normal use (battery and motor included).